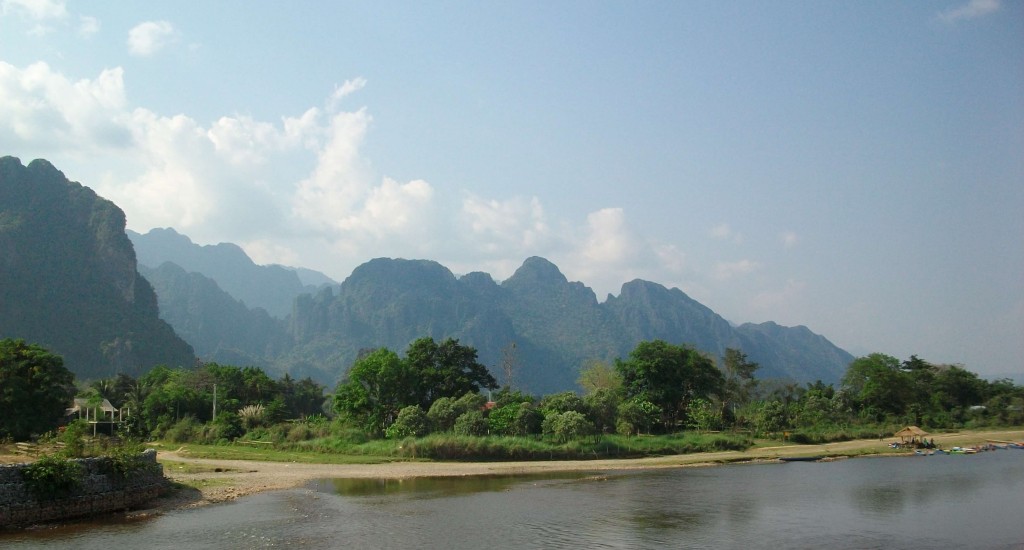 Transfer to 'Viengsamay', a village around 10 km north of Vang Vieng. After an introduction to the basics of kayaking, you set off down the beautiful Nam Song river, which offers various small but fun rapids along the way to the first stop at Tham Sim cave. Here we will walk up to the massive theatre-like cave, which is full of impressive stalagmites, stalactites and bats!
After emerging from the cave, a short trek over a pass leads us to a picnic spot on the riverside lunch is served.
After lunch, continue down the river until the next stop at the Organic Farm where mulberry tea and a variety of different fruit wines are produced.
Continuing on downstream you arrive at Tham None Cave, which is one of the largest caves near Vang Vieng. It served as a bomb shelter for local villagers during the second Indochina War. Today it is home to a bat family and the 'Magic Stone of Vang Vieng'.
The final leg of the journey is a gentle paddle downstream towards Vang Vieng, where you would hope to arrive just in time to catch the sunset from the terrace at Ban Sabai Riverside Bungalows.
Holidays featuring this excursion