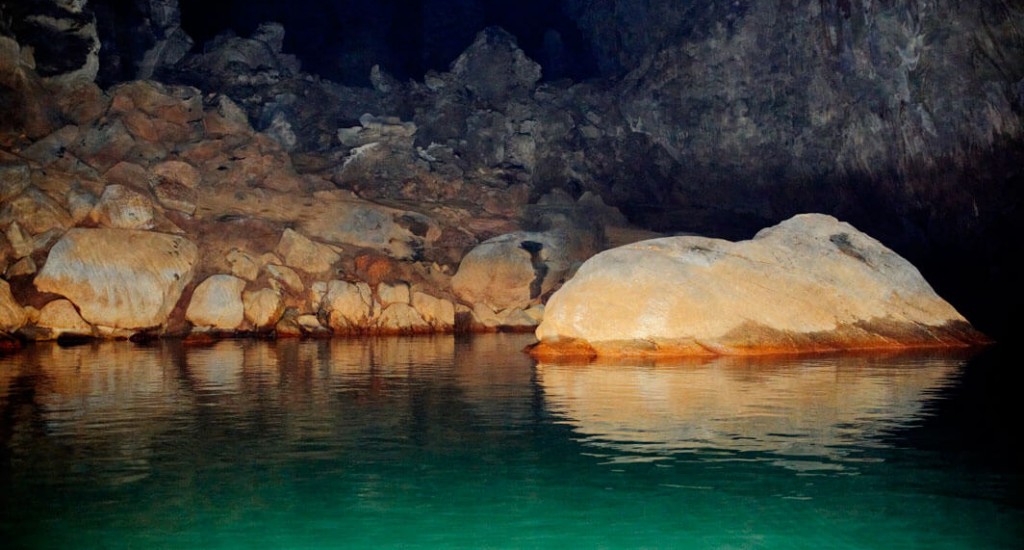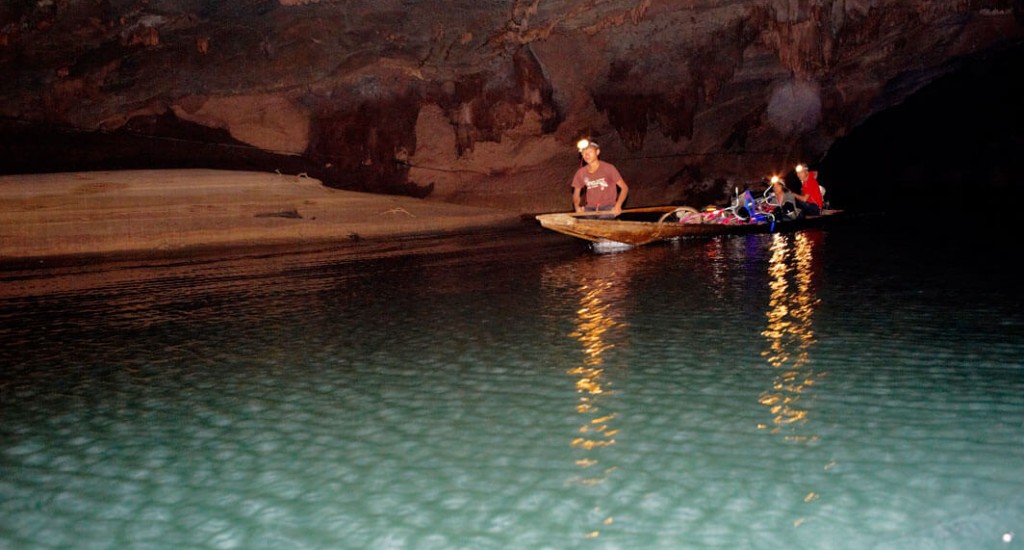 First thing on the morning take a walk around Kong Lor village. The morning light is arguably the most photogenic and you should meet lots of villagers as they walk to work in the fields, markets and schools. There are various options for walking routes so it is best to discuss how energetic you feel.
After the walking tour, you will be given life jackets and head torches before a short walk to the main entrance of the cave. Upon entering the cave, you board a long tail boat which will take you through the length of this spectacular cave along an almost 5 miles before you see daylight again.
The river flows all year and reveals vast formations of stalactites and stalagmites, which you will explore partly on foot whilst inside the cave. In places the cave is up to 90m wide and 100m high. The cave is still used by local villagers as an access route to the region beyond (it is far quicker than climbing over the mountains which this cave cuts through!).
Once out on the other side you can stop for refreshments and walk to some local villages, wonderfully remote and engaged in a simple way of life. There are several to choose from – discuss with your guide how far you would like to walk.
Return by boat, travelling 'downstream' through the cave, back to Ban Kong Lor.
Holidays featuring this excursion