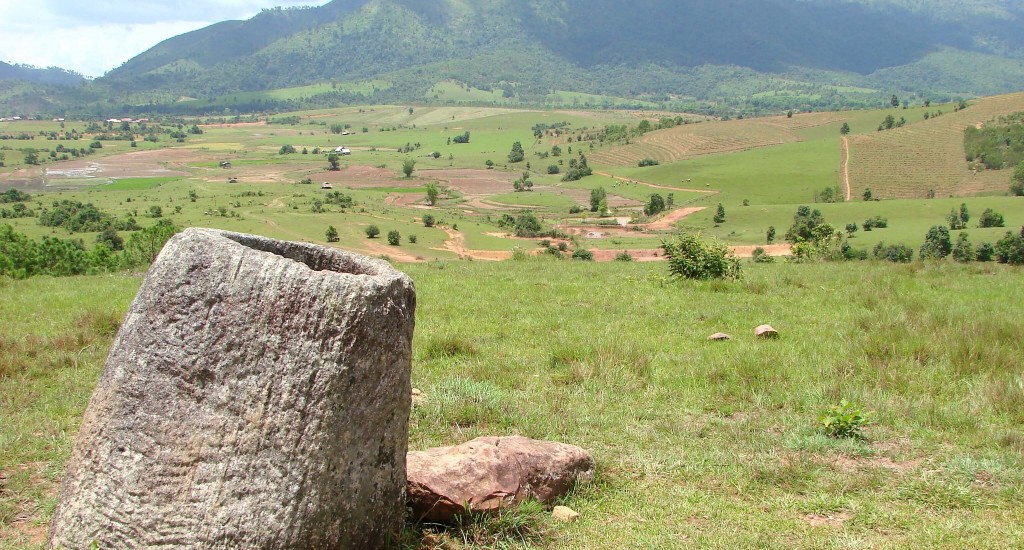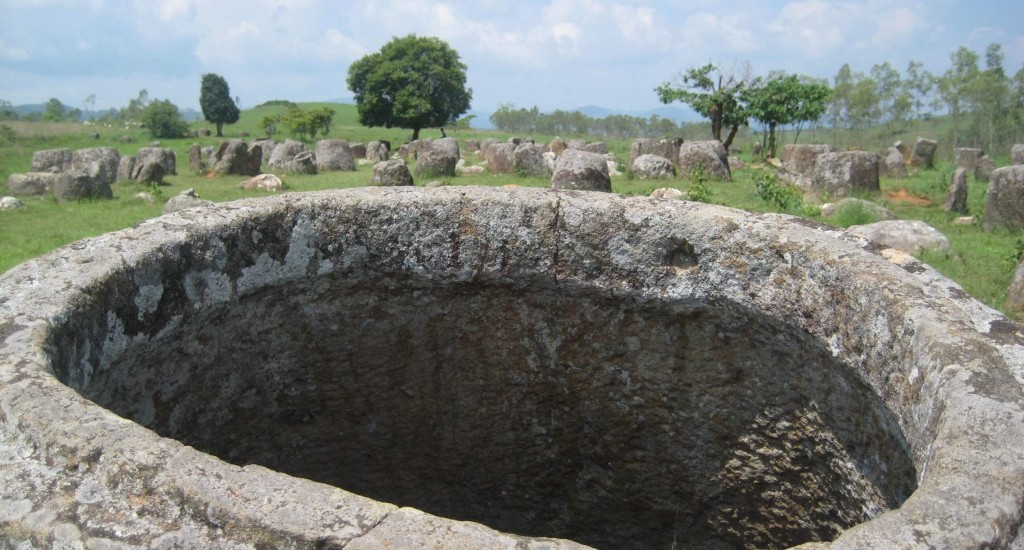 The Plain of Jars is a huge archaeological complex littered with mysterious 2000 years old stone jars sized from 70cm up to 3 or 4 meters. Their true origin remains a mystery. It seems that they were carved into boulders. Several researches lead by the French archaeologist Madeleine Colani in the 30's suggested that they could be old graves, but to this day they remain an enigma.
Your trip will enable you to visit the 3 sites and also discover some local villages where you can observe local village life. Site 1, close to the town is settled at Thong Hai Hin and is the biggest site. Site 2 is at Hai Hin on Phou Salator, "Phou" in Lao means "Mountain". End your tour at site 3 in Hai Hin Lat Khai. Site 3 is the most impressive with over 150 jars. Close to this site, you will visit Ban Xiengdi where there is a small monastery with Buddha images. On the way back, you will pass areas that were important battlefields during the American secret war. You can still see bomb craters from that time today.
The Plain of Jars has been heavily bombed during the war and you have to respect all the signs and stay along the defined trails due to bombs, UXO and landmines.
Holidays featuring this excursion