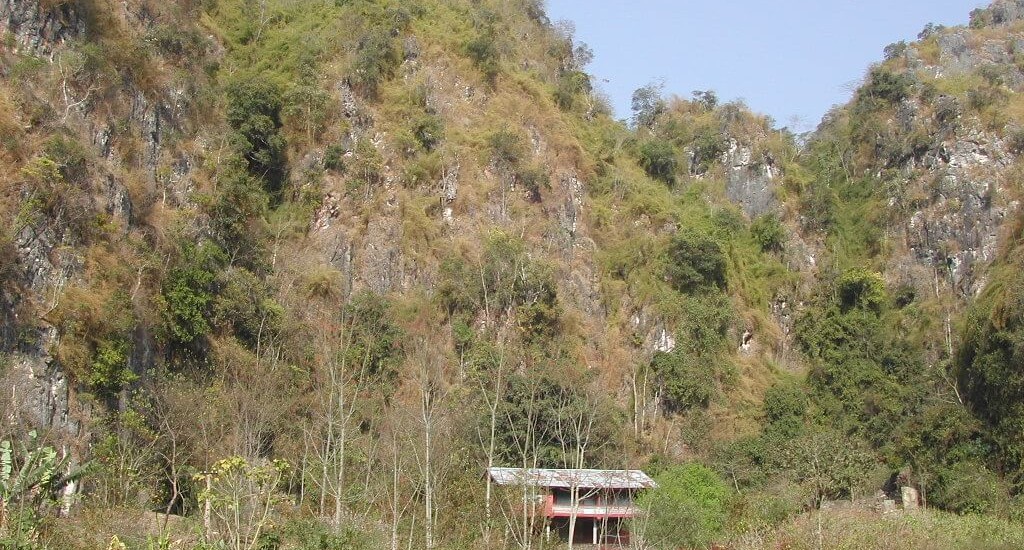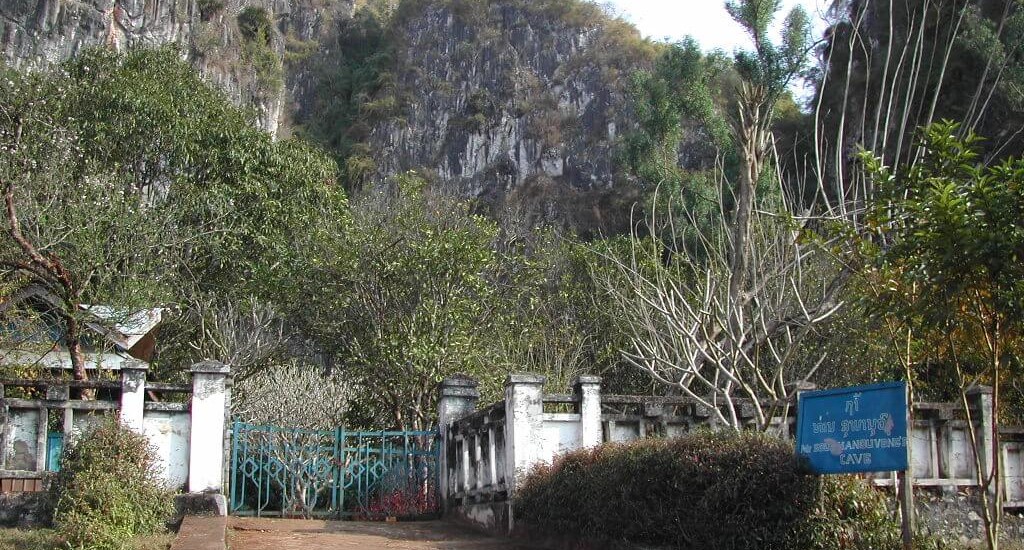 Vieng Xai was home to the leaders of the Communist led revolution during their struggle against the French Colonial regime and later the American government. Deemed an almost impregnable hideout because of their inaccessibility and natural protection from bombing, they were used from around 1964 until the mid 1980s. Kept a closely guarded military secret by the Laos Government until the late 90s, they are now being promoted as a glimpse into the secret history of the Laos Communist regime's rise to power.
Set in a strikingly narrow limestone valley, they housed conference rooms, a library, planning rooms, bedrooms, weaving mills and hospitals. One cave was home to Prince Souphanouvong, the Red Prince, a member of the Royal Family but an avowed nationalist who took up arms with the Pathet Lao to fight the French occupiers.
The caves now stand as renovated relics. Where once the site would have been candlelight, the installation of electricity has allowed for a bright walk through a dark place.
Starting at the Vieng Xai visitors center, your guide will take you through the rooms of future national leaders including Nouhak Phoumsavan and Kaysone Phomvihane. Set up to mimic the conditions in which they once sat, the original furnishings have been replaced by newer material.
As one of the more sizable caves, Tham Than Kaysone's room was used not only for sleep and work but also to house meetings. This is fairly evident by the large table and numerous bunks.
Beyond the fake furnishings of the cavernous abode, the hidden city also contains an antique pump. The Soviet equipment was used to provide fresh air around the caves, allowing for a more sustainable environment.
Holidays featuring this excursion