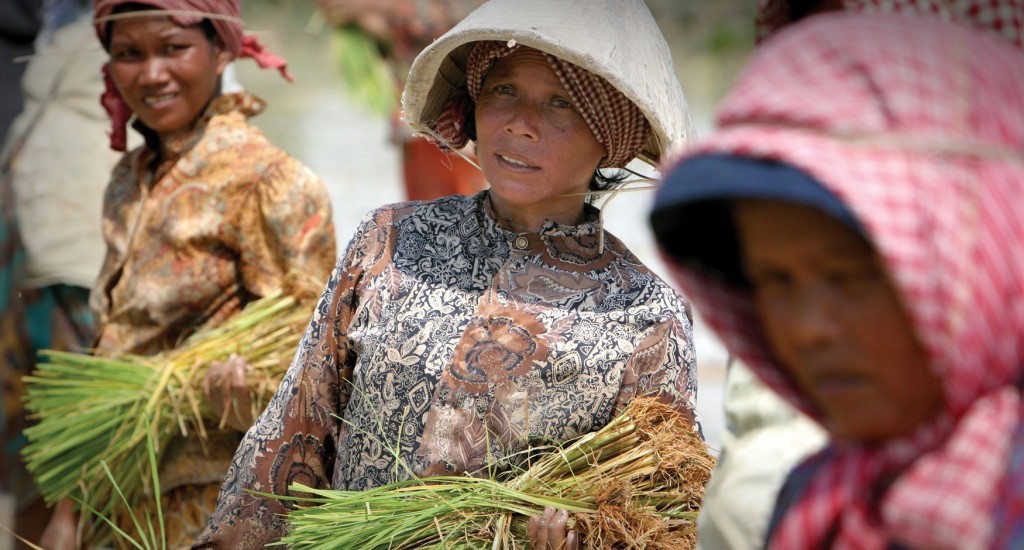 From the Muang La Resort you will be driven for around 25 minutes by 4×4, following the Nam Pak River before taking a small mountain road, overlooking the Nam Ko River, to the start point. Begin trekking along a narrow mountain trail, through a lush forest.
Arrive in the Kamu village of Huay Ho where life flows at a relaxed pace. You guide will answer any questions you may have and can explain about the life of the villagers. Interesting topics include their animist beliefs and ceremonies as well as the different tools they use in the fields around the village.
You set off from the village following a narrow trail, climbing from the river alongside a mountain stream which feeds in to it. Pass through rice fields and reach the Lao Loum village of Ban Phongsavan, which sits at the heart of a beautiful little valley. It will now be time for a well-deserved picnic lunch in the lush countryside of northern Laos.
After lunch, you follow a mountain trail overlooking the magnificent scenery and pass through farms in the heart of the local countryside, with some breathtaking panoramic views. Your guide will take the time to explain how the local people use the plants and herbs of the forest to feed themselves and sometimes heal themselves, using the medicinal properties of the local flora.
Continue your trek, crossing small bamboo bridges as you descend to the Yang village of Long Ya. You will learn how the peaceful life of the villagers is interspersed with different communal activities: drying herbs and vegetables, setting animal traps and preparing their meals using the local produce. The village is well known for the production of rice alcohol ("Lao Lao") and also houses a small Buddhist temple.
A further 2 kilometers takes you to the hidden temple of Wat Hoytinphabath, which houses a 35m long reclining statue of Buddha. Numerous effigies and symbols glorifying Buddha can be found in the central temple which also contains footprints of Buddha embedded in stone. The temple is completely in harmony with its surroundings and exudes serenity. Leave the village following a dirt road along the River Huay Ya and enjoy the stunning mountain scenery before you arrive back at the resort, in the late afternoon, for a well-deserved rest.
This full day tour includes approximately 5 hours of walking and a transfer of approximately 50 minutes.
Holidays featuring this excursion