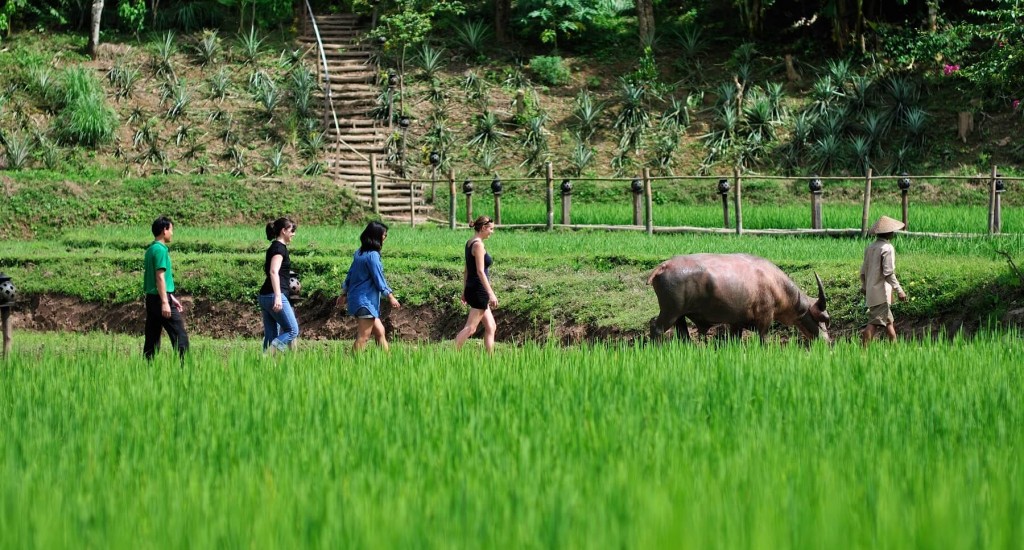 This morning you will be trekking through unspoiled villages and stunning landscapes.
Begin with a short road transfer to the Kamu village of Ban Huai Lek. From here you head off towards the mountains with your local guide, through forests and fields, along a path used by local hunters. Along the way you will stop off at two small villages. Take some time to see how the villagers live in a sustainable manner by harvesting different types of fruit and vegetables from the forest.
Continue on foot, passing the beautiful Nam Vanh stream, to the village of Ban Huai Khong. Here you will stop for a picnic lunch in the village. Relax, enjoying your surroundings and exploring the village, before descending to the banks of the Nam Ou river.
Walk along the along the riverbank until arriving at the village of Ban Sop Vanh. Here you will board a traditional long-tail boat for the return journey to Nong Khiaw, which will take approximately 20 minutes and bring you back to your hotel in the late afternoon.
The total trekking time is roughly 4-5 hours, depending on your speed. The difficulty is moderate-hard and please expects to get wet, as some of the walking is through small streams.
Holidays featuring this excursion