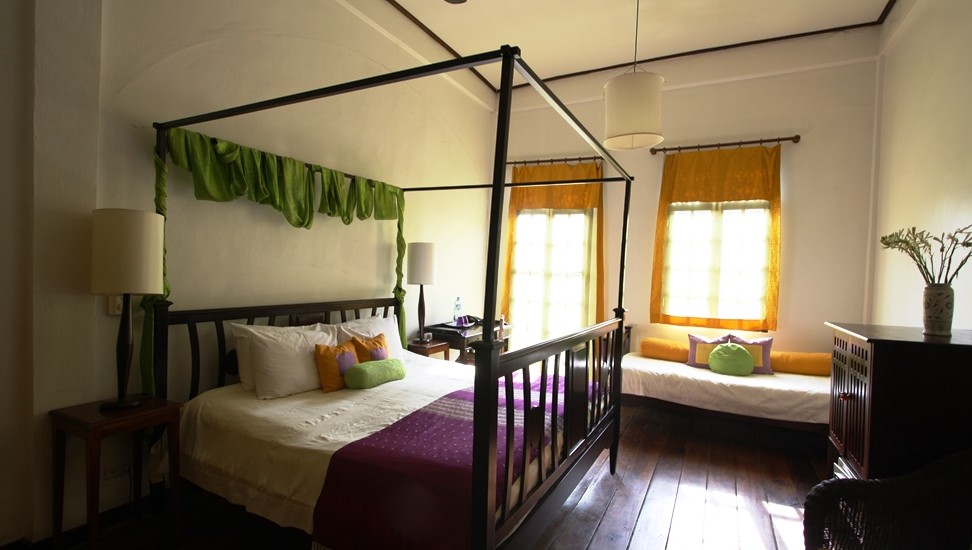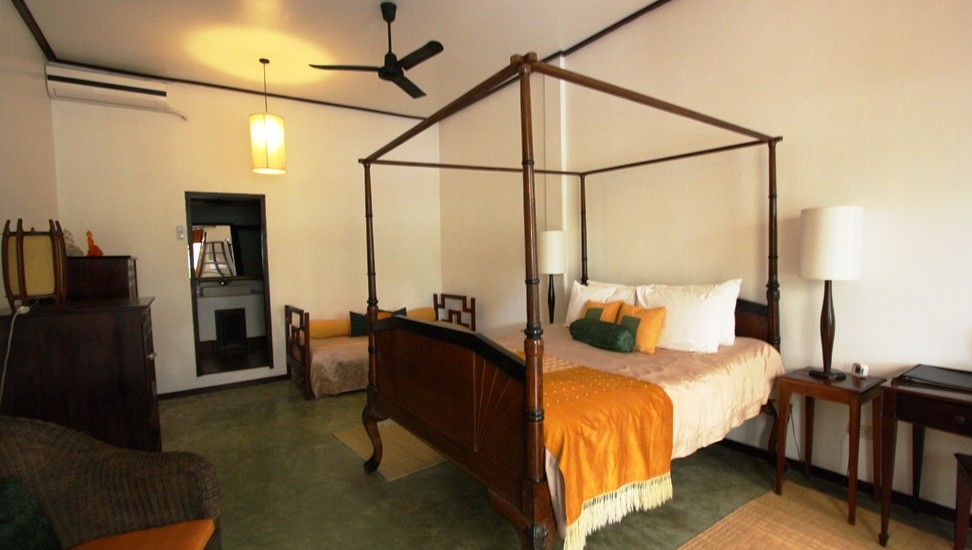 Uncomplicated and elegant, this comfortable home-from-home occupies two rows of Indochinese shop houses, separated by a working shop. It is only one of a few properties overlooking the Nam Khan River in the historic centre – this quieter shore enjoying quite wonderful views, especially at sunrise.
The 16 rooms are divided between the buildings over two levels and we will usually try to book the upper floor Superior Rooms, as they are the largest and best appointed. Because of the reclaimed hard teakwood floors you can sometimes hear your neighbours, but this is rarely a problem. There are no TV's, stereos or fancy electronic devices…..this is a place in which to simply soak up the ambiance of Luang Prabang.
The very popular restaurant offers an excellent range of dishes, from traditional Lao dishes such as laab and spicy papaya salad through to western favourites including steak and fries, with crème brûlée for desert. The wine list is amongst the best in town.
The Apsara is a great choice for Luang Prabang, winning over on the competition due to a combination of it décor, the service, a central yet quiet location and quite exceptional value for money.
Holidays featuring this Hotel